Professional Safety Certifications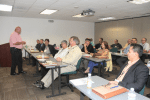 The World Safety Organization offers a broad selection of accredited professional certifications for Environmental and Occupational Safety and Health professionals worldwide.
The WSO Board of Directors consists of 21 members (minimum) representing membership worldwide.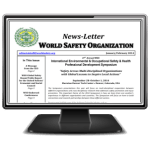 Download your copy of the World Safety Organization Newsletter …
The beautiful Solaire Resort & Casino, located at 1 Asean Avenue, Entertainment City, Paranaque City 1701, Manila, Philippines, has been selected as the venue for the WSO's 40th Anniversary celebration to be held …
TOP 10 REASONS TO ATTEND
THE WSO 2014 SYMPOSIUM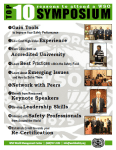 There are many reasons to attend WSO's Symposium this year, but the Top 10 Reasons benefit you as both a WSO Member and a Safety Professional. We look forward to seeing you there!

Individuals wishing to sit for WSO Certification Examinations may do so during the Symposium. However, approval of the applicant's certification application package, from the WSO Certification Board, will be needed before the applicant is eligible to sit for the WSO Exam.